Flomena Castor Kileo is nearly 6 years old, born November 18th, 2016. Her family lives in a very poor life. Flomena is in middle class at our school, but her family has not been able to pay her school fees all year.
Her father's name is Castor Johnson Kileo. He is 44 years old and has passed through hard times. He used to work as a security man at a lodge, but in 2019 he had a motorcycle accident and broke his back. He stayed in the hospital a long time and he can no longer perform any hard work. His wife, Marry Charles Chole, age 26, also has no job other than to raise their family. They rent a single room close to our school. Friends from the school often provide food to the family.
---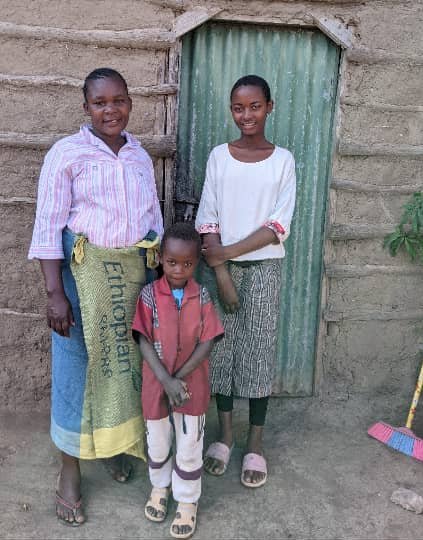 Elia Raphael Shalua is 4 years old and has not started school yet. Her mother is Joyce Charles Izackm, age 43, and a mother of 5 children, 2 girls and 3 boys and is working at our school as a cleaner. Her husband, Raphel Shalua is 45 years old and has no job. He tries each day to look for any job to buy food for his family.
Visit the sponsor page to support these children!