Why sponsor a child?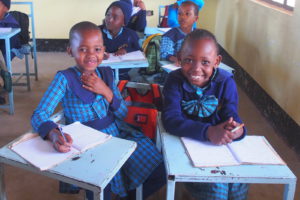 Sponsoring a child is the most personal, effective way to make a positive impact on a young life. When you sponsor a child in need, you provide appropriate educational opportunities, you build a special relationship with the child, and you give them hope for the future.
Does my donation go directly to my child?
As the sponsor, you're connected with one specific child with gifts of:
School tuition
Mid morning nourishing porridge and satisfying lunch
Bus transportation (if selected when sponsoring)
What you receive when you sponsor a child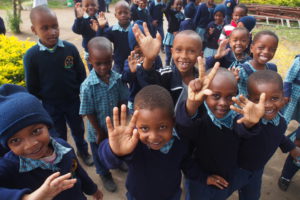 The knowledge you are providing a life-changing opportunity for your child
Updates on school news
A chance to communicate with your child through emails or letters
A chance to visit your sponsored child
Your gift makes a huge impact on the lives of the student and the community.
Choose how you'd like to give:

There are no administration fees, 100% of what you give goes directly to the children and the school.
Want to avoid transaction fees?
Write a check made out to "Heart to Care Tanzania" and mail to:
Heart to Care Tanzania
c/o Bethany Husby
1700 Ridgewood Lane South
Roseville, MN 55113
Contribute directly from your bank account. Please send us a voided check to authorize withdrawals as a one-time or monthly gift.
Donate directly from your PayPal balance. Here is our PayPal profile. Make sure to choose "Sending to a Friend" rather than "Paying for Goods and Services." You can also use this method to transfer money from a bank account without fees.
Select our charity on the PayPal Giving Fund. Donations are anonymous so please send us a message if you'd like us to know you donated or wish to earmark the money for a particular cause.
Give from a donor advised fund or Qualified Charitable Deduction. Our EIN # is 821342068.
Make A Stock Donation: If you wish to make a gift of stock, please check out Making a Gift of Stock to Heart To Care Tanzania.
If you have any questions, please feel free to Contact Us. We want to be as transparent as possible, and welcome any questions. Thank you for your support!
Shop Amazon?
Now is the perfect time to set up a new, and continuing way to support Heart To Care Tanzania. Initially login into Amazon with the following link smile.amazon.com and bookmark the link. The next time you shop, remember to shop through the link smile.amazon.com and Amazon will donate 0.5 percent of your purchase to our charity. If you have any questions about this, please contact us. Every little bit helps and adds up. Thank you!