For additional information or inquiries about the school or charity, please feel free to connect with us in the USA:
Heart To Care Tanzania
1700 Ridgewood Ln S
Roseville, MN 55113
USA
Call or Text: 651-269-5840
WhatsApp: +01 651 269 5840
Email: Bethany Husby
Bethany@HeartToCareTanzania.org
You could help us by being a vehicle to help spread the word. We would be happy to mail you brochures to give to family and friends. Send a request to Bethany@HeartToCareTanzania.org or text 651-269-5840 to request brochures. Click on each brochure below to see it!
Connect with us on social media
Click below to follow us on Facebook:

Bethany Pre & Primary School's goal is to help students come into confident possession of their innate talents, improve the skills needed for success in secondary school, and establish values that will allow them to act with thoughtfulness and humanity.
Travelers are always welcome to visit our school in Kisongo, Tanzania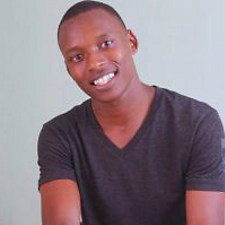 Connect with us in Kisongo:
Emmanuel Boaz
Telephone: +255 753 766 447
(a free call using the WhatsApp application on your cell phone)
Email: emanuelboaz62@gmail.com
See what the school looks like: