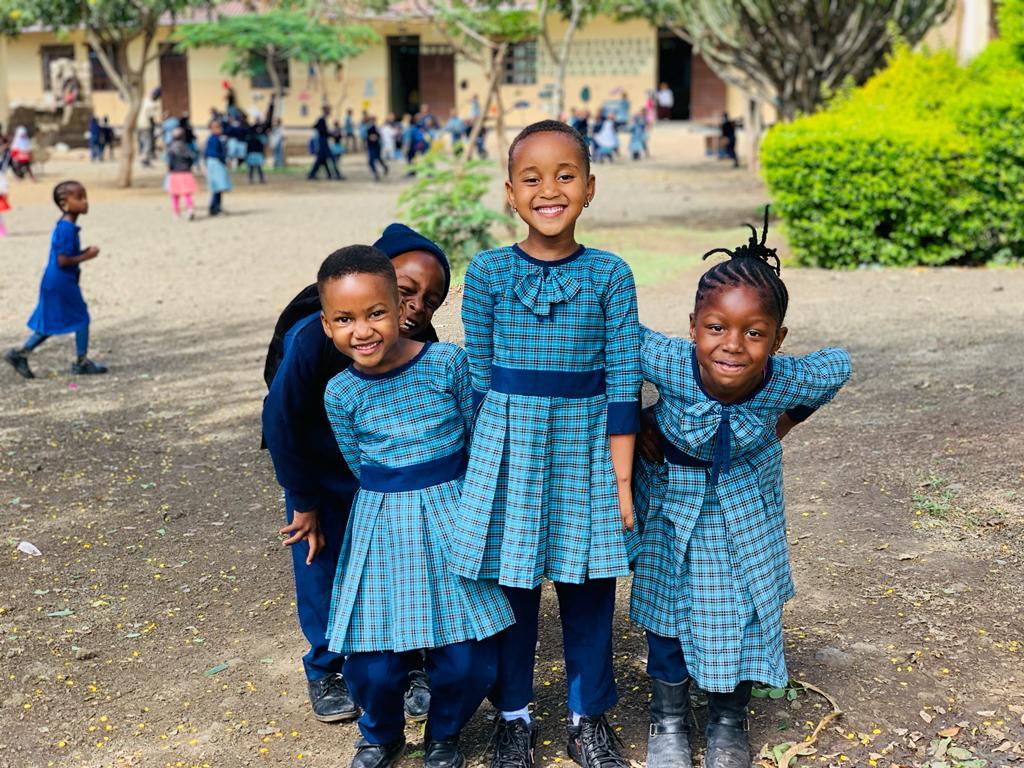 Heart to Care Tanzania is a non-profit organization that provides support for the Bethany Pre and Primary School located in Kisongo, a small village outside of Arusha, Tanzania. Fund-raising for the school began spring of 2017, construction started fall of 2017. The doors opened on January 08, 2018, to admit the first 32 students. The school has since grown and on January 17th, 2022 launched its fifth year of operation with enrollment at 384 students. These children will grow up in our school that will continue through grade 7. Our Tanzanian government school registration number is EM. 17663. Look at our 2021 4th grade National Exam Scores.
In Tanzanian government primary schools, instruction is in Swahili, the national language, but in secondary schools, classroom instruction and testing changes to English. Thus, many children in government primary schools are poorly prepared for their next level of education, but at Bethany Pre and Primary English Medium School, they will be ready for the secondary level, as all subjects are taught and tested in English in our primary school.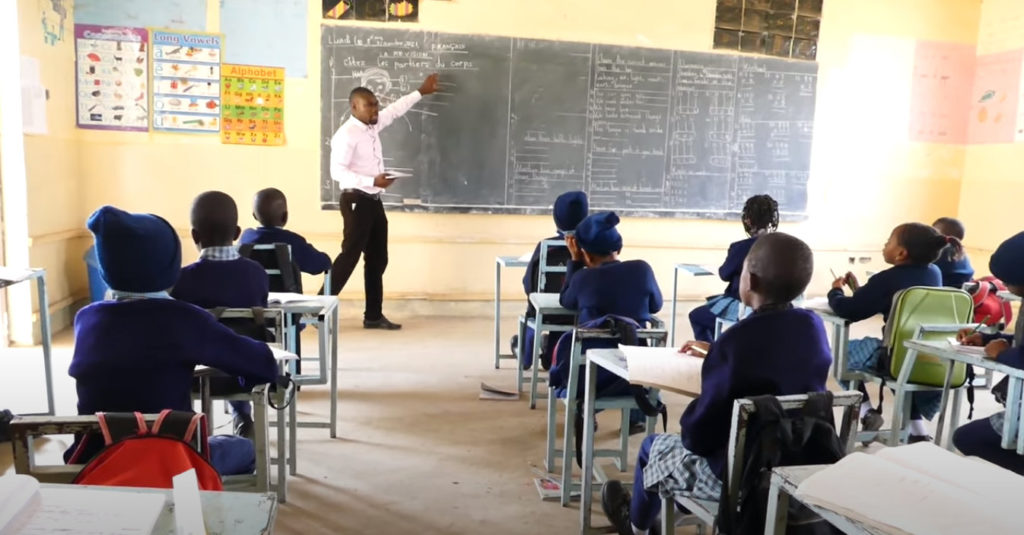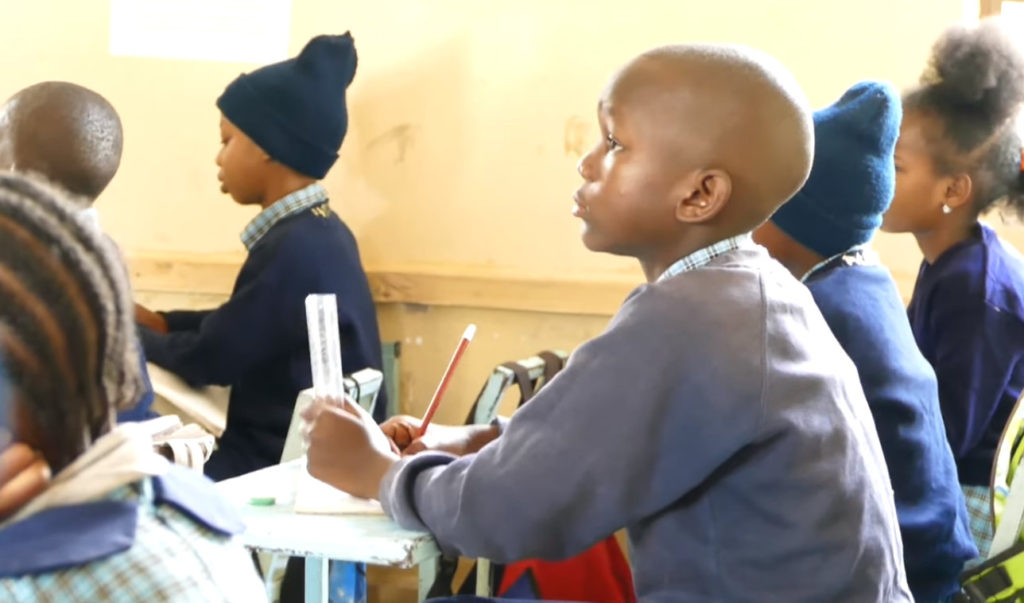 School Mission
Bethany Pre and Primary School's mission is to provide a safe and caring educational environment, which aims for excellence in achieving the following goals:
Provide appropriate educational opportunities, which empower students to achieve their potential.
Adhere to academic standards and curriculum as set out by the Tanzanian Ministry of Education with all classes taught and tested in English.
Contribute to character development, independence, and self-motivation, and promote an atmosphere of mutual respect.
Welcome children from a variety of backgrounds, and encourage students to become self-reliant, open-minded, and productive citizens.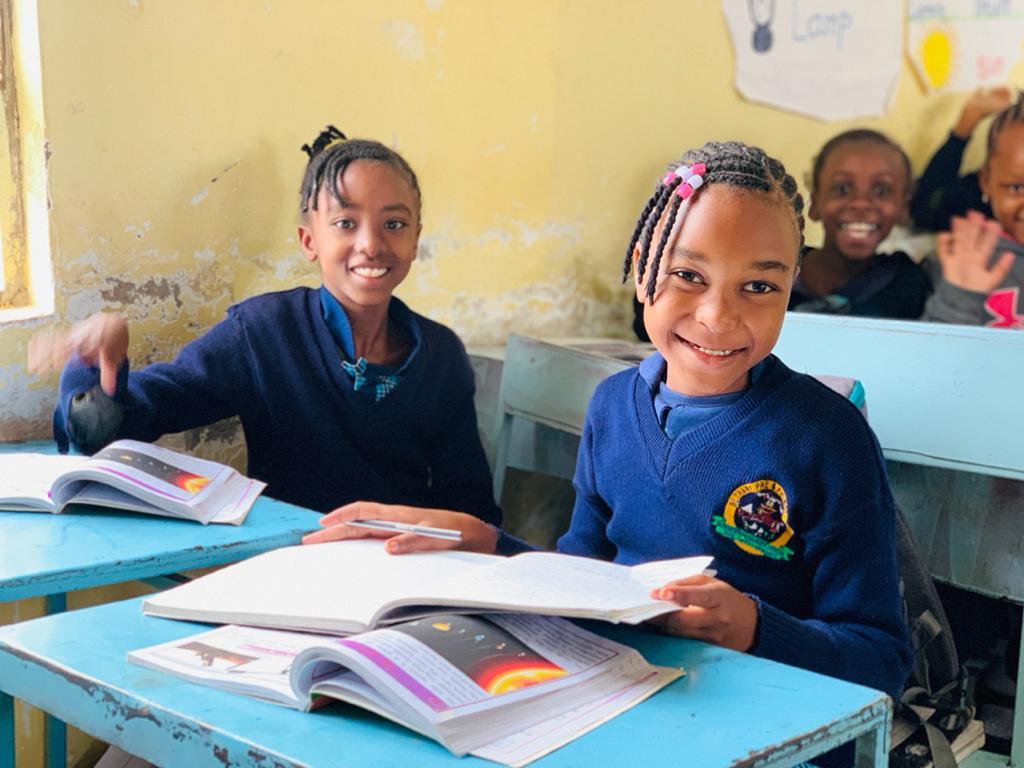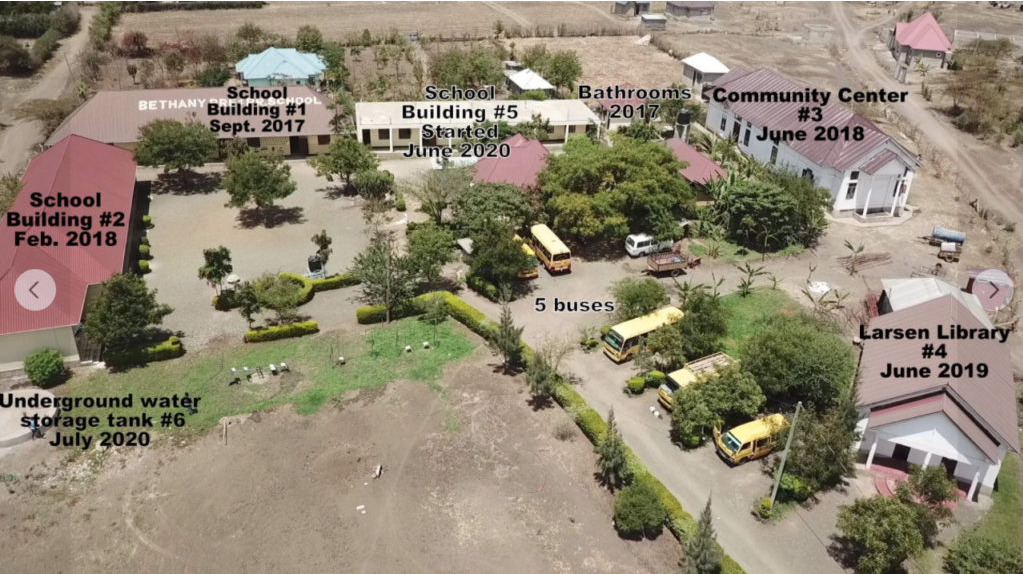 We are on way to achieving our goal to have all classrooms for all 7 grades. Watch the video below to see how this was possible. The power of plants and faithful supporters! And please support us for our upcoming 2022 plant sale this early May when we hope to finish the 4-story classroom building.
The video below is a celebration of our past, and an encouragement for more supporters to give the gift of education by sponsoring a child. See the SUPPORT tab for details.
The dream of a school in Kisongo, outside of Arusha, Tanzania started in 2017. The video below summarizes the amazing journey for the Bethany Pre and Primary School, that has only been 4 years in the making!
The next video takes you back to the very beginning of this story. This mission was not something Bethany, nor her family, looked to find. Emanuel and Bethany were put together by God, and with the help of family and friends, it has become a reality!
Bethany Husby, Emanuel Boaz and the Heart to Care Tanzania charity, believe that all children deserve a quality education. The charity is committed to be the steward of the resources entrusted to the organization by its donors, and is transparent in accountability. You can be assured that 100% of your donations will go towards constructing the remaining second story school building, supporting teacher's salaries, purchasing school supplies, and providing tuition resources. Heart to Care Tanzania views education as the key to empowering a new generation to have better lives and to foster a more just and sustainable world. We believe that with God all things are possible!
We invite you to join us in supporting this important mission.
How did the charity begin?
Read more about Heart to Care Tanzania's history in How It Began.
Where are we located in Tanzania?
We welcome people to visit our school!
Click on the map to view details: