Arlene, his dentist and friend, visit today. From left to right in photo–Emanuel, Johnson (Ojwang's son), Arlene, Ojwang, friend.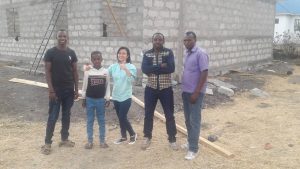 Arlene with her daughter Hyacynth, together with Johnson, Glory and Gladys (Ojwang and Rehema's children)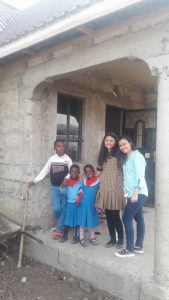 The school has a "hip roof" just like our house!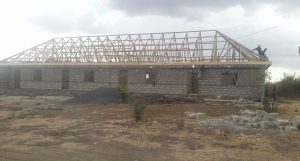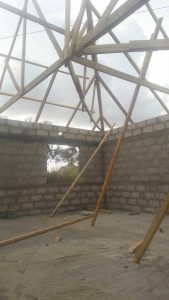 Rooms have cement floors. One finishing coat is still needed.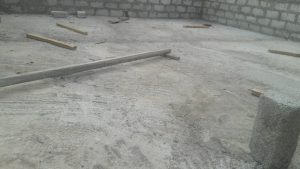 Door are fabricated and ready for installation.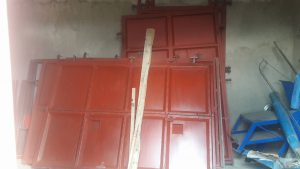 These must be the windows ready for glass after being installed. Emanuel with one of the twin girls and Johnson.