By Karen Pilarski — Waukesha Freeman
kpilarski@conleynet.com
262-513-2657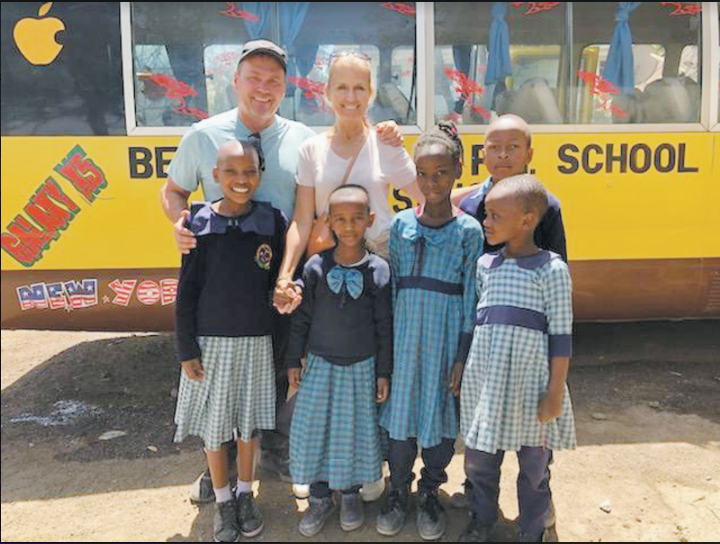 WAUKESHA — Ted and Pam Larsen, owners and operators of Church and Chapel Funeral Service, have been serving Brookfield, West Allis, Waukesha, Milwaukee, New Berlin and Cudahy area families for years.
The couple felt inspired to help out an international cause after a plant donation.
Bethany Husby of Minnesota launched the idea of a school after a safari trip to Tanzania in 2017. While looking for postage stamps she stopped at a store and spoke with a clerk about goodwill and Tanzania. The clerk mentioned the intention of building a school, according to Ted Larsen.
Husby was holding a plant fundraiser and ended up traveling to the Larsens' home to pick up plants. The ladies got to talking over coffee about the school.
"I just loved the idea and it was like something I was searching for at that time to get involved in," Pam Larsen said.
Heart To Care Tanzania is a "USA-based nonprofit dedicated to building and sustaining Bethany Pre and Primary School for children in need in Kisongo, a small village in Tanzania. We believe that quality education will equip the next generation with the skills needed to take on the challenges of the future. The charity helps an entire village," according to the website.
Read More