24 desks have been crafted so far. The craftsman is a friend of Ojwang. He also fabricated the doors and windows.
Arlene helped decide if single or double desks should be crafted. She chose single desks.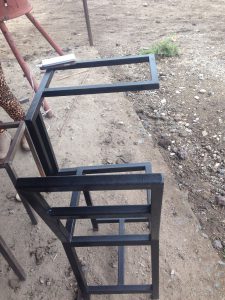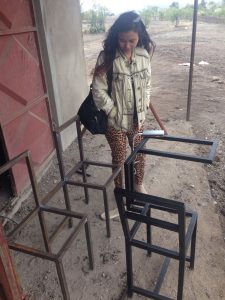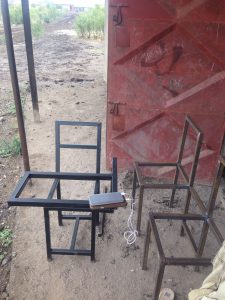 Bookcases are being made too. I love the scroll work in them. That is certainly Arlene's touch.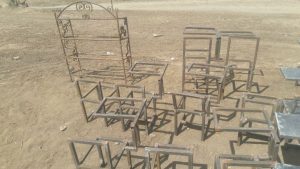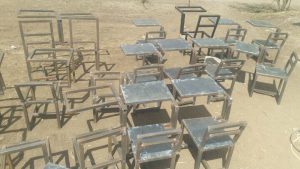 Curtain rods for the window coverings.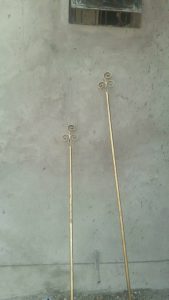 This was a drawing Arlene sent to me when she dreaming of what Bethany Pre and Primary School would look like. She certainly is adding a feminine touch to the school, which I love!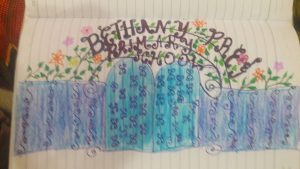 Arlene picked out the fabric for the school dresses. They will be in the blue colors.